Sportsbook Payout Times - How Long Does It Take?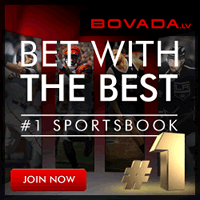 Those who choose to play at online sportsbooks are most likely very interested in payouts and withdrawal options. That's because this is the area in which the player's themselves get paid. And it's probably safe to say that player's who win money at sportsbooks want to see their money as fast as they can, for as little cost as they can.
The time it takes for players to receive a withdrawal will depends on several factors, all of which are addressed on this page. Among these factors include the type of payout option that is chosen. Most online sportsbooks will have multiple withdrawal options that can be had by account holders. Furthermore, a determining factor in payout times includes the fees that come with the varying withdrawal options. Players who are willing to pay more can receive a payout faster in most cases, though not always.
How Long Do Sportsbook Withdrawals Take?
The time it takes to receive payment from an online betting site will hinge on the method chosen. In general, electronic transfers of funds will occur faster than other methods, such as a check or money order. To assess the options that players have to get their payout, the cashier or banking section of the sportsbook will have them listed, along with details surrounding the process. As an added measure, questions can always be answered by customer service. Let's take a general look at expected times by common methods that can be found.
Checks - A check is typically sent one of two ways. Either through the mail, or by a courier. Either way, it still takes at least seven to 10 business days to be received, and it can be upwards of 30 business days in some cases. But the nice thing about a sportsbook withdrawal when using a check or bank draft is that they typically have very low or no fees.
Money Orders - Payouts received in the form of a money order can also be found at online sportsbooks. The payout process here is similar to that of a check, taking between 10 and 15 business days to be received however this could be longer, or shorter, depending on the delivery method selected.
Wire Transfers - A wire transfer such as a Western Union transfer or MoneyGram will take approximately 1-2 days to receive the funds. While quick, sportsbooks incur fees for sending payouts via this method which usually comes back on to the player... if the payout is big enough, sometimes the sportsbook will cover any fees for using the wire services. But from a pure time standpoint, a wire transfer is certainly a good way to go especially if you need cash quickly.
Bank Wire - Bank wires differ from a wire transfer because they are processed in batches, not singularly like that of a wire transfer. Another difference here is the fact that money is sent directing into a bank account, checking or savings, as where the other form of wire would need to be physically obtained at a wiring station. As far as payout times go, getting money wired to a bank account can take as little as 3 days or as long as 14 days depending on the sportsbook.
Electronic Wallets (Non-USA) - E-wallets typically do not allows players from the United States to partake in their services in most cases. But for those international players interested, an e-wallet transfer between the sportsbook and player takes place very quickly, usually within one day of the withdrawal request being made.
Sportsbooks With Fast Withdrawal times
What Is The Fastest Sportsbook Withdrawal Method For U.S. Players?
U.S. bettors who are looking to get their payouts as fast as possible will want to reference the sportsbooks that offer multiple forms of wire payments as opposed to those that send physical bank drafts. There are several online sportsbooks accepting American players that allow account holders to receive a payout via wire transfer through services such as Western Union or MoneyGram.
As for the time it takes to get those payments, that can vary depending on the sportsbook and more specifically, how fast they process the payment. Once your payout request has been approved and all that good stuff, the actual act of transferring the money through a wire transfer service is instant but the total duration of the payout process should absolutely be no longer than 72 hours.