BetOnline Sportsbook Withdrawals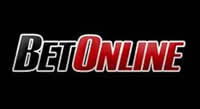 BetOnline Sportsbook bring online sports betting to their players covering a range of aspects. Whether on the computer or through a mobile device, BetOnline truly epitomizes sports wagering online in the 21st century. This sportsbook accepts a wide range of players, among them being those in the United States. This fact had made BetOnline one of the most popular sports betting sites going today.
But it's not all about who they accept and what odds they offer. There are key factors that come into play, of which none are more important than the options BetOnline gives their account holders to get paid! Withdrawing from BetOnline requires only a few steps and choices to be complete by the player. Check out what can be done at the time a player wants to receive a payout, below.
How Long Do BetOnline Withdrawals Take?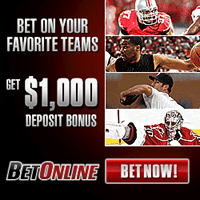 The nice thing about receiving a payout from BetOnline is that they do not take very long to receive. Even the longest methods take a few weeks at the most, and that is just the window of when it's guaranteed to be there.
What kind of payout times, in terms of total duration, can bettors expect? Checks are very common methods chosen by BetOnline players, especially those living in the U.S. It's simple to get, because all that is required is the address on the account. Checks can get to a player anywhere from seven days to thirty days.
BetOnline also gives players the chance for wire transfers as well, with Western Union as one option, and a MoneyGram as the other. It takes considerably less time to receive sportsbook cashouts this way. How does less than 36 hours sound? Hopefully that is music to your ears because, players are only looking at a 12 - 36 window once the withdrawal is processed, to it being received.
BetOnline Withdrawal Options For 2013
There are a half-dozen withdrawal options BetOnline users can pick from as of 2013. We mentioned most of them in the paragraph above detailing withdrawal times, but we can take that a step further here, especially when it concerns checks. That's because there isn't just one check option account holders can pick from, there are three! Standard,courier, and ExpressCheck options are available.

We mentioned Western Union transfers and MoneyGram transfers up above as well and these are perhaps the most used options because of their friendly limits. While these are fast, expect to pay a surcharge for this convenience.
One more payout option to be aware of is a bank wire. It's rather similar to a wire transfer, but like most of the fastest sportsbook payment options, sending the money directly into your bank account can take a bit more work to setup.
| BetOnline Payout Methods | Min. | Max. | Avg. Time It Takes | Withdrawal Fees | Available To US? |
| --- | --- | --- | --- | --- | --- |
| Check By Postal Service | $500 | $2,000 | Average: < 4 Weeks | $25 Per Withdrawal | |
| Check By Courier | $500 | $2,000 | Average: < 2 Weeks | $35 Per Withdrawal | |
| Express Check | $500 | $2,000 | Average: < 1 Week | $50 Per Withdrawal | |
| Bank Wire Transfer | $500 | $5,000 | Average: < 10 Days | As Low As $45 To $75 | |
| Cash Wire Transfer | $100 | $950 | Average: < 24 Hours | As Low As $26 To $101 | |
BetOnline Withdrawal Policy
A couple of notes to make, as far at BetOnline's withdrawal policy goes, are as follows. First, and perhaps most important, is the fact that the address listed on the account will have to match the one being sent to. This is very important to avoid confusion and problems.
It should also be noted though that when requesting a payout, BetOnline says that players are able to get a free payout every 30 days. This applies to the check method only, and must be specifically mentioned when you request your payout.
BetOnline Withdrawal Fees
No one likes to pay fees, regardless of what it's for. But in terms of online sportsbooks, it's pretty standard practice. Of course the nice thing that BetOnline offers is that free payout we mentioned in the policy section above.
It's important to know the fees that come with payouts though, so here we go. A breakdown of the three different check options range in fees from $25 to $50. The standard check is just $25, with the courier set at $35. The ExpressCheck will charge players $50.
When it concerns the electronic options, fees are too far off. A Western Union fee carries a $34 charge for a $100 payout, all the way to a $101 charge for $800 payout. MoneyGram fees vary from $26 - $80. Those interested in a bank wire will pay anywhere from $45 - $75.

BetOnline Withdrawal Limits
The type of payout a player wants could depend on how much they want to withdraw from their account. Therefore, it's important to know the limits on each. And you are in luck, as we have those.
Check limits at bet online are anywhere from $500 up to $2,000. This does not depend on which check is being received, as all checks are grouped with this limit.
Western Union and MoneyGram payouts need to be at least $100, though for the maximum payout a WU transfer can be up $950, while a MG transfer is $150 less at $800.
For a bank wire, the limits are quite high. They are the highest limits of any method, for minimum and maximum payouts. Players must withdraw at least $2,500 here, but cannot exceed $7,500. For big players though, a bank wire can be made every three days, so only a 72-hour waiting period is required in between transactions.
BetOnline Withdrawal Issues + Problems
Players who want to be able to request a payout when it's time should make sure that they meet all of the requirements to join BetOnline Sportsbook to avoid any potential problems problems. This would include that you be able to use their payment methods in the first place. Having a sportsbook account that you cannot get money out of is useless.
Another issue that could be encountered is not providing the correct information during registration. This can complicate matters and it's better to be as accurate as possible when going through the process whenever you sign up at any USA online betting site if you plan on using the account.
Also, identity verification is an issue at this sportsbook but it generally comes up when making deposits instead of withdrawals. If you are asked to provide additional information when requesting payment and you've already verified, contact the cashier and they will be able to sort out the matter.
Finally, one common complaint we hear is about the minimums. Know that if you use BetOnline, you are going to need to be able to cash out at least $100. This can be a deal-breaker because most players don't typically deposit $100, at least not when depositing for the first time. This means you will need to win a few bets to stay above the minimum plus pay fees that usually accompany minimum deposits - BetOnline will cover fees for payouts over a certain amount.