SportsBetting Sportsbook Withdrawals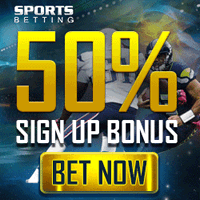 Bettors who choose to go with SportsBetting's online sportsbook as their sports betting website of choice will get hundreds of betting lines formed every day. SportsBetting.ag comes to us as very highly rated online betting site - one that accepts American players from all 50 states. This is a driving factor behind the success of SportsBetting.ag, the fact that they accept American players, as well as international players. As a result, the sportsbook has to meet the needs of a range of different types of players.
When dealing with real money bets, one of the important aspects of SportsBetting will be the payouts. This is when the sportsbook sends the account holder the money that they requested from their account. But SportsBetting doesn't just offer one way to send the funds. In fact, there are several withdrawal options, all of which are discussed on this page from several different angles. Among the topics on the table include withdrawal times, fees, limits, and other issues concerning receiving a payout from SportsBetting.ag
How Long Do SportsBetting Sportsbook Payouts Take?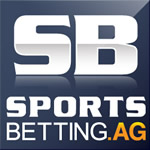 To understand the time that you can expect to get your payout from SportsBetting, it's important to know that it directly results to the type of method you will choose. For example, there are three different check options, all with different times that it will get to the player. Several variables come into play, such as how the payout is sent, plus what type of fee the player is willing to pay to get the payout.
In general though, the time it takes for the fastest withdrawal method at SportsBetting is 12 hours and it is done through using electronic cash transfers. For players who are in no rush to receive the withdrawal they've requested, SportsBetting has friendlier methods (in terms of fees, more below) take up to 30 days to receive.
SportsBetting Withdrawal Options For 2013
SportsBetting.ag is loaded with several great payout options for 2013, giving bettors that live in the United States more choices than ever as to how they want to receive their payout. And it's not just about choosing a generic method either, as there can be specific times players can pick.
This is most evident when it comes to a check payout. Three options are present for receiving a payout via check. There is the standard check through mail, which will arrive within 30 days. There is the check through a courier, like a DHL or FedEx. This takes roughly 15 business days. And then there is the ExpressCheck, taking only seven business days. Obviously the quicker a player wants the payout, the more they will have to pay for the check.

But then we can get into electronic transfers, such as a Western Union wire transfer or a MoneyGram. Here it takes less than two days before that money you won on a sweet parlay or a player prop is in your possession. Another option closely related to these is a bank wire, which states approximately a 10-day period to be received.
| Betting Payment Options | Min. | Max. | Avg. Time It Takes | Withdrawal Fees | Available To US? |
| --- | --- | --- | --- | --- | --- |
| Check By Postal Service | $500 | $2,000 | Average: < 4 Weeks | $25 Per Withdrawal | |
| Check By Courier | $500 | $2,000 | Average: < 2 Weeks | $35 Per Withdrawal | |
| Express Check | $500 | $2,000 | Average: < 1 Week | $50 Per Withdrawal | |
| Bank Wire Transfer | $500 | $5,000 | Average: < 10 Days | As Low As $45 To $75 | |
| Cash Wire Transfer | $100 | $950 | Average: < 24 Hours | As Low As $26 To $101 | |
SportsBetting.ag Withdrawal Policy
The process for requesting a payout from SportsBetting's online sportsbook is simple. The ability to do so is available 24 hours a day, contacting the cashier at the site to input your intent to make a withdrawal from your account.
The address that you input when creating your account will be the one used for the payout. Account holders are not allowed to request a payout sent to another address. Requests for a payout are processed only on weekdays between 9am-1pm EST. The request must be submitted through email, which will then be reviewed within a 24-hour period.
SportsBetting Withdrawal Fees
Often times, the fees that come with different payout methods can be a determining factor in choosing which one to go with. We have obtained the varying costs that you can expect to incur should you choose a certain method of withdrawal on site.
The three different check options all have different fees, and all go up as the time to receive goes down. The standard check fee is just $25. With a courier though, that goes up to $35, and when the ExpressCheck is selected, bettors are hit with a $50 fee.
We can group Western Union and MoneyGram transfers together too, because they take the same amount of time when used to withdraw from online betting sites like SportsBetting. The fees can be different though. For a WU transfer, expect anywhere from a $34 fee up to a $101 fee, contingent upon the amount withdrawn. For the MG, fees can be as little as $26 but as high at $80 every time a transaction is conducted.
Bank wires are in a separate league from the other two because of the time it take to receive. But fees are pretty consistent here, ranging from $45 to $75, with a bank wire being able to be completed every three business days.

SportsBetting.ag Withdrawal Limits
The amount that a player wants to withdraw could depend on the method they want to go with. So let's talk about what SportsBetting has set for their limits for players looking to cash out.
As far as checks are concerned, the minimum amount to use this method, no matter which one, is $500. The same maximum amount has been installed as well, going up to $2,000 per check.
There are slight variances with a Western Union and MoneyGram transfer. For WU, bettors can expect to withdraw anywhere from $100-$950 every time they process one. For the MG option, that minimum is set at $100 as well, but the maximum only goes to $800 per.
The bank wire is the granddaddy of payout options in terms of the maximum limits at most sportsbooks accepting USA players just as it is at SportsBetting.ag. First of all, to even consider this method, $2,500 needs to be on the table to withdrawal. From there, it can go up to $7,500 every three days.
SportsBetting Withdrawal Issues + Problems
The trick to avoiding problems with a SportsBetting.ag withdrawal is to make sure that you have all of the proper and required information to do so. The sportsbook wants you to get your payout, but they have a specific process to follow, for which verification forms need to be completed. Aside from that minor inconvenience, problems with a withdrawal should be few and far between whenever users bet on sports at SportsBetting.ag.
Should any issues with payout or anything else arise, customer service is available 24 hours per day and can be reached in a variety of means including live chat, email + calling them on their dime thanks to their toll-free support setup.