5Dimes Sportsbook Withdrawals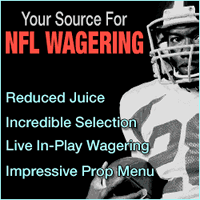 The payout process of an online sportsbook is extremely important. Successful sports betting sites are the ones that have an efficient withdrawal payment system. 5Dimes Sportsbook is one of the betting sites that excels with payouts. Account holders routinely rate 5Dimes high across the board. It stems from the number of options + details that accompany paying players their winnings.
This is all about how to withdrawal from 5Dimes. There are aspects of the payout process that users should be aware of when choosing a legal betting site that takes real money wagers from Americans. How to withdraw winnings from 5Dimes plus things like withdrawal fees, payout limits (both min + max), and how long those payouts are going to take to get to users are covered within.
How Long Do 5Dimes Withdrawals Take?

The option chosen by the user will have a specific payout time. There is no general withdrawal time for 5Dimes users. They can take anywhere from a couple of days to a couple of weeks. Among the payout options include, prepaid cards, checks, debit cards, and money orders.
Players can select the prepaid card option or a Debit Card Funds Application - payment back to the debit card used to fund the account. Both center on card-transactions. A prepaid card payout takes between 3-4 business days to receive and these are among the fastest sportsbook payouts found at 5Dimes' online sportsbook.
A check + money order withdrawal takes 5-10 business days to be received. These options are longer but might work best for players depending on the specific circumstances. With 5Dimes offering many different methods, it ensures the likelihood that an account holder will be satisfied.
5Dimes Withdrawal Options For 2014

5Dimes is right at the forefront of payouts for the year 2014. The betting site is making a hard push at debit card payouts and prepaid card payouts. In fact, they've released a unique prepaid card just for 5Dimes account holders. It's called the 1500 Club card. Deposits + payouts can be used with this card. But outside of the 1500 Club card, the DCFA card + the more than 170 companies offering accepted prepaid cards for 5Dimes makes this website one of the most impressive.
| Bovada Payout Methods | Min. | Max. | Average Time To Get Paid | Withdrawal Fees | Available To USA? |
| --- | --- | --- | --- | --- | --- |
| Check Through Courier | $1,000 | $3,000 | Avg: 2-3 Weeks | $40-$150 Per Check | |
| Money Order | $1,000 | $9,500 | Avg: 2-3 Weeks | Up To $80 Per Transaction | |
| Cash Wire Transfer | $100 | $2,500 | Average: < 48 Hrs. | Up To $110 / Transaction | |
| Debit Card Payment | $100 | $2,500 | Average: < 1 Week | From $20 Up To $60 Each | |
| Bank Wire Transfer | $500 | $10,000 | Average: < 2 Wks. | Between $45-$75 Each | |
| NETeller | $50 | Varies | Average: < 48 Hrs. | 1 Free / 30 Days ($15) | |
| Instadebit | $50 | Varies | Average: < 48 Hrs. | 1 Free / 30 Days ($15) | |
| Skrill | $50 | Varies | Average: < 48 Hrs. | 1 Free / 30 Days ($15) | |
| Click2Pay | $50 | Varies | Average: < 48 Hrs. | 1 Free / 30 Days ($15) | |
5Dimes Withdrawal Policy
5Dimes has specific rules for users to withdraw from accounts. The process is simple, requiring a payout request. The request is reviewed and approved within 24 hours. The selected method will be applied to the user's account in coordination with the parameters set down by the sportsbook.
In accepting a payout method, the user also accepts the variables that come along with it. This includes attached fees, withdrawal limits + the time it takes to be received.
5Dimes Withdrawal Fees
5Dimes allows users to receive a free payout every 30 days. For those users that do not request a withdrawal sooner, they will never have to pay a fee. When comparing the potential fees, this can save users a lot of money.
There are two types of sportsbook withdrawal fees. 5Dimes has both of them. Flat fees are the most common at 5Dimes. This is a pre-determined fee for a specific withdrawal option. The other is an escalator fee. This fee can go up or down depending on the amount of money that is withdrawn.
A money order ($80), prepaid card ($25), and 1500 Club card ($40) are attached with flat fees. Checks, DCFA, and wire transfers come with escalator fees. Players can consult 5Dimes customer service as they move to make the withdrawal for these methods.

5Dimes Withdrawal Limits
Limits vary by method at 5Dimes. This is very common. Players should research the different sportsbook withdrawal limits associated with each payout method prior to making a decision. This is for a couple of reasons. First, it ensures that the selected payout falls within the limits. Second, it verifies there are no higher fees being paid than if another method had been chosen based on an equal amount.
Check amounts can go up to $4,000, but start at just $40. A money order payout is acceptable between $1,000 and $9,500. This is the highest limit on site. Prepaid cards can go up to $2,500, but if more than one card is purchased that amount can increase. The DCFA begins the limit at $15 and goes up to $2,500.
As you can see, the majority of 5Dimes withdrawal options allow for a wide disparity in payouts. This is arguably the best set of payouts users will find.
5Dimes Withdrawal Issues
5Dimes customer service is there for any player that has a problem during the payout process. As one of the best online sportsbooks, 5Dimes has an impeccable track record of paying players out with no problems. 5Dimes is thorough with each payout, requiring certain forms to authenticate the account holder's identity. This is for the safety and protection of both 5Dimes and the user.
For direct answers to question surrounding payouts, we invite you to check out 5Dimes homepage directly to get your answer. There are multiple ways that the website can be contacted, including through the phone, email, and they also provide live chat support on-site.