Bet365 Sportsbook Withdrawals - NO U.S. Players Allowed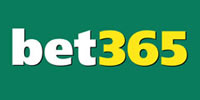 The first thing that you need to know about Bet365 Sportsbook is that it is very international. What we mean by that is that it accepts players from countries all over the world, though not those player living in the United States. But with the countries that they accept, Bet365 does a great job by offering betting odds for a wide range of sports and entertainment from around the globe. Bet365 doesn't center on one country, though based in the UK bettors will certainly find plenty of odds around there.
The second thing that you need to know about Bet365 is that they have a ton of different ways for players to receive payouts from the site. In fact, there probably isn't a sportsbook out there that offers more choices. It's definitely a must-have feature found at the best sports betting sites, and the main reason that it comes to you highly recommended.
How Long Do Bet365 Withdrawals Take?
What's really cool about Bet365 payouts is that they can take as little as one hour to be received by the player... they have the fastest sportsbook withdrawals we know of right now. There are a variety of different methods that can be used to get such a quick payout, mostly coming in the form of an e-wallet like PayPal, NETeller, Skrill, and electronic methods such as that.
Many payouts take less than a day, but there are such methods that can quite a bit longer. A check is a great example of this, as it can take up to four weeks to be received. But on the whole, sportsbook payouts are typically much quicker with the majority taking under 24 hours to be completed. In fact, it takes longer for the withdrawal request to go through than the actual payout process in many instances.
Bet365 Withdrawal Options For 2013
In general, Bet365 offers a few different ways to make a withdrawal from an account. Credit and debit cards, e-wallets, bank wires, and checks are all choices that can be had in 2013. Bet365 has as many options as ever before, continuing to set the pace among the best in the industry for online sportsbooks.
While we group these options into generic categories, it's also important to understand that there are many types of e-wallets within the umbrellas term. An e-wallet is a fast and effective way to transfer funds back and forth from a Bet365 account, which is why they are popular. There is just one quick step in the payout process.
| Bet365 Payout Methods | Min. | Max. | Average Time | Withdrawal Fees | Available To USA? |
| --- | --- | --- | --- | --- | --- |
| Credit To Debit Cards | £5 | £20,000 | Average: 2 - 3 Days | No Charge - Free To Use | Closed To USA |
| Credit To Credit Card | £10 | £20,000 | Average: 2 - 3 Days | No Charge - Free To Use | Closed To USA |
| NETeller | £10 | £20,000 | Average: < 1 Hour | No Charge - Free To Use | Closed To USA |
| Skrill | £5 | £8,000 | Average: < 1 Day | No Charge - Free To Use | Closed To USA |
| PayPal | £10 | £5,500 | Average: < 1 Day | No Charge - Free To Use | Closed To USA |
| Instadebit | £10 | £20,000 | Average: 1 - 10 Days | No Charge - Free To Use | Closed To USA |
| Click2Pay | £10 | £99,999 | Average: < 1 Day | No Charge - Free To Use | Closed To USA |
| UKash | £5 | £200 | Average: < 1 Day | No Charge - Free To Use | Closed To USA |
| EntroPay | £50 | £99,999 | Average: < 1 Day | No Charge - Free To Use | Closed To USA |
| Bank Wires | £25 | £30,000 | Average: 5 - 10 Days | One Free Every 28 Days | Closed To USA |
| Courier Cheque | £10 | £20,000 | Average: < 6 Weeks | No Charge - Free To Use | Closed To USA |
Bet365 Withdrawal Policy
Bet365 prefers that the method of payout received by the player be the same as the method that they used to deposit into the account. This makes it easy and much quicker to complete the withdrawal process for players. Bet365 has details on site regarding any payout options available to you.
It's also nice that Bet365 chooses to show the payout options by the country that a player lives in. From there, the available choices and policies that accompany those choices can be found. Bet365 does ask that the withdrawal request form be completed and sent to the customer service area to begin the process.
Bet365 Withdrawal Fees
It really doesn't get any better to get a payout from Bet365. Why? Because the available payout options for just about every choice is free. Yes, that's right, free! No cost to the player! Whether a player is interested in receiving a payout back on their card, through an e-wallet, or check, the cost to the player is zero.
The only time a fee enters the equation is in regards to a bank wire for non-UK banks. In this case, a fee of £12 to £15 (depending on sportsbook withdrawal time desired) is applied only after a player has claimed his/her one (1) free bank wire payout granted every 28 days. For UK banks, the transaction made is free.
Bet365 Withdrawal Limits
With many payout options, bettors can expect limits to be different as well. At Bet365, players have many limits that they can choose from, depending on the payout method. Below, we list the methods, along with the limit attached.
Visa Debit/Maestro - The deposit limit for a debit card is £20K GBP, though only a £5 GBP minimum is needed.
Visa/MasterCard Credit Card - To receive a payout back on your Visa or MasterCard, a withdrawal of at least £10 GBP must be made, up to a max of £20,000 GBP.
NETeller/Instadebit - These e-wallets give bettors a nice option, going from £10 GBP to £20,000 GBP.
Skrill - Skrill is another form of an e-wallet, though with slightly different limits that comes along with. The minimum of £5 GBP is the same as NETeller, but the max of £8,000 GBP is slightly less.
PayPal - Arguably the most recognizable name in the e-wallet industry, PayPal is certainly popular here. A £10 GBP payout is needed to use this method, but is not to exceed £5,500 GBP per transaction.
Click2Pay - Tied for the highest limit at Bet365 with £99,999 GBP the limit, it's a wide range here with just £10 GBP required.
UKash - UKash has a low limit considering, with just £200 GBP the maximum that can be received.
EntroPay - Along with Click2Pay, EntroPay has a £99,999 GBP limit attached as well, though a £50 GBP minimum is slightly higher.
Bank Wire - To wire money, a £25 GBP is need. Each transaction can go up to £30,000 GBP.
Check - The common check is good for a £100 GBP to £20,000 GBP payout on each one that's received.
Bet365 Withdrawal Issues
The fact that Bet365 is so in tune with what they are able to use to pay players out makes this process very nice. To cap it off, the many options always mean that there is at least one choice best-suited for different players. The result is very little payout problems.
One thing that is important to do so that you can avoid any issues is to carefully follow the instructions of the cashier at Bet365 to get the process started of getting funds out of your account. This sportsbook has a dedicated FAQ section about payouts that can be accessed through Bet365's homepage.
#1 For Online Football Betting